Kanawa Island, East Nusa Tenggara
---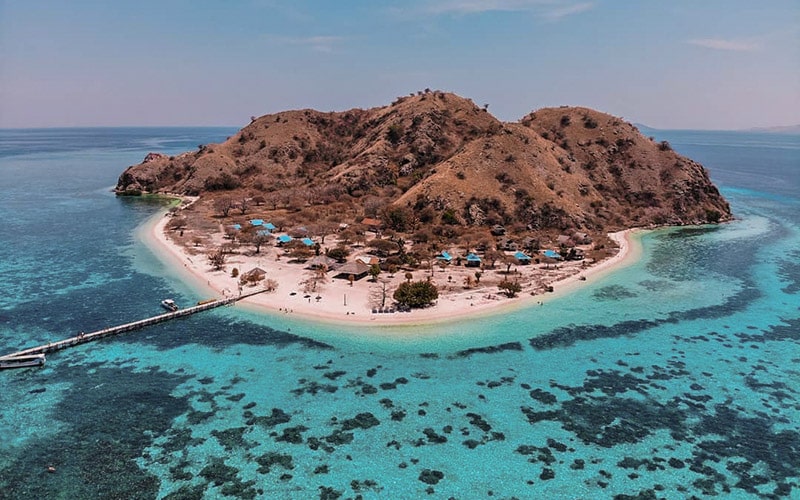 Kanawa Island is located within Komodo National Park. It is one of the best destinations to visit, especially if you love underwater activities. Kanawa offers a beautiful beach and enthralling underwater marine life.
If you love underwater activities such as snorkeling and diving, Kanawa is one of the recommended places. The island offers many species of fish, beautiful corals, untouched combined with crystal clear water. Taking pictures, swimming is also the best thing you can do on the island.
Another thing you can do on the island is a hike up to the hill. You can enjoy the beautiful sunrise or sunset from here. These things are making people love to visit this beautiful island.
Getting to Kanawa Island
The same goes for the other islands in Komodo National Park. You need to get to Labuan Bajo first before getting to the island. You can book a flight from Denpasar, Jakarta, or ferries from Sape, West Nusa Tenggara.
Here is the way to get to Kanawa Island:
Join a one-day boat trip or Liveaboard from Labuan Bajo. The Liveaboard on the Indonesian Phinisi boat is the best recommendation. You can enjoy the 2 or 3 nights sailing, visit more places in Komodo National Park.
A recommended one-day tour is getting on a high-speed boat. You will be able to reach other destinations as well. Sharing speedboat probably not include the island in the service. We highly recommend using a Komodo private speedboat tour from Labuan Bajo.
Accommodations and Restaurants
There is only one accommodation on the island at the moment. Kanawa Beach Bungalow provides beachside deluxe bungalows. Make sure you get a review of this accommodation before going to the book. Otherwise, we recommend staying in Labuan Bajo.
The restaurant is also available and owned by Kanawa Beach Bungalow. They provide local and western foods. Cold drinks and beers are also available but we need to make sure with the Bungalow.
For any best review of the island's accommodations, you can visit some online travel media like TripAdvisor. You can also get a review through a booking site like Agoda.com or booking.com.