Tour to Komodo Island from Bali
---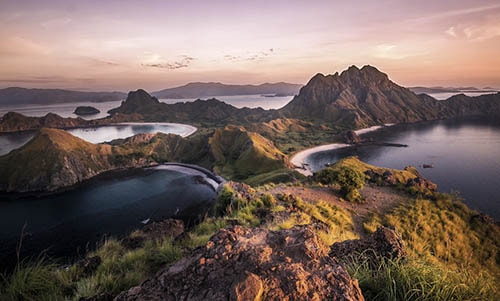 The tour to Komodo Island from Bali is departing every day. Take an early flight from Denpasar Airport to Labuan Bajo. We provide the free Airport transfer in Labuan Bajo.
Most of the tour packages type are liveaboard, so you will stay on the boat during the tour. But if want to spend your day first in Labuan Bajo, then you need to overnight in Labuan Bajo. And then start the Komodo tour the next day.
If you plan to have a day tour using a speed boat from Labuan Bajo. All you need to do is take the early flight at 07.30 AM from Bali. You will be around 09.00 am at Labuan Bajo Airport.
We do pick up and drive directly to the dock. The tour starts on the same day you arrive at Labuan Bajo Airport. And then the tour will finish around 05.00 pm. We will do a hotel drop off in Labuan Bajo.
Best Tour to Komodo from Bali
Our recommended Komodo tour packages from Bali is 3 Days Komodo National Park Liveaboard from Labuan Bajo. We are also available for other itineraries such as 2 days Komodo National Park tour and many more.
The other tour packages you can take are Flores overland tour, Sumba tour packages, and Lombok tour. There are also some Komodo diving packages to offer, such as 1 day Komodo island diving from Labuan Bajo.
Visit tour packages in Komodo for packages details, price, availability and bookings. Otherwise, you can ask us if you find any problems with the Komodo tour during the booking process.
Places to visit
What you will visit are the most popular destinations such as Padar Island, Pink Beach, Komodo Island and many more. It also depends on the packages you choose, so not all the places you can visit in one tour package.
Padar island is the best place for having a sunset, Pink Beach is a relaxing beach with its magical sandy. And Komodo Island is the home of Giant Lizard which is called Komodo. Take the tour to Komodo Island from Bali to see the beautiful places. Enjoy the vibes and capture your beautiful moment during the tour.
All you get on tour packages are meals, entrance fees, English speaking Guides, accommodation, and transfers. If you want to join this Komodo island tour, you have to book in advance to get the special offer. Take the tour to Komodo in the high season is very recommended to book in advance.