Kelor Island, Labuan Bajo Indonesia
---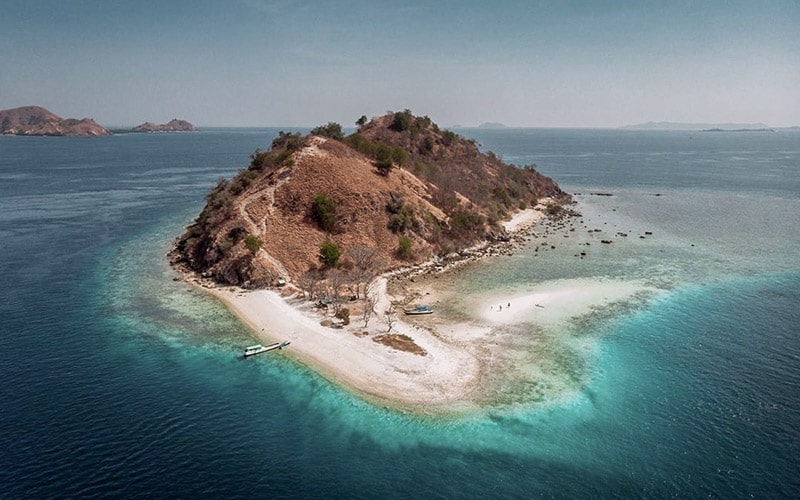 Kelor Island is a tiny island located in front of Labuan Bajo, Flores Island. It is usually included as one of the islands hoping for a Komodo National Park tour. The island offers a white sandy beach and a beautiful panorama towards Flores and Rinca Island.
There is no population found on the island and it is an untouched island. The island is also ideal for landscape photography. Hiking to the top of the island, snorkeling, and swimming are great things to do on this island.
Most of the Komodo trips make their last stop of the tour at Kelor Island. You will enjoy your Komodo adventure here before you get back to Labuan Bajo. Some also make the first stop before continuing to other destinations in Komodo National Park.
Getting to Kelor Island
The first thing you have to do is book a flight from Denpasar, Bali to Labuan Bajo. The flights are available every day, in the morning and in the afternoon. Ferries are also available from Sape, West Nusa Tenggara.
Here is how to get to Kelor from Labuan Bajo:
Join the Komodo boat tour from Labuan Bajo. Make sure the island is included in the tour package you book.
There are a variety of Komodo tours that you can book, such as a 3 days or 2 days tour. Our recommended tour packages are to book a private arrangement, so you can manage the places to visit.
Accommodations and Restaurants
The island is an inhabitant, no accommodations and restaurants are found here. However, you can stay on the boat and have meals on the boat during the Komodo tour. All of the Komodo boat tours have inclusive rooms and meals for the tours.
Labuan Bajo is the best place where you can find a variety of accommodations and restaurants. You can choose to stay before or after the Komodo trip on your own budget. Best to book accommodations in Labuan Bajo in advance, especially during peak season.
Kelor Island has been one of the favorite destinations in Komodo National Park. Especially for the one who loves the spectacular view and rolling on white sandy beaches. Choose a professional tour guide for your best Komodo tour.