Lombok Island, Indonesia
---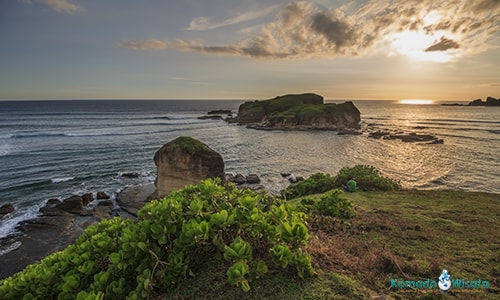 Lombok is located in West Nusa Tenggara Indonesia. It stays on the east side of Bali which is 5 hours by ferry and 35 minutes by flight from Denpasar.
Lombok island is divided into 4 districts:
West Lombok
Central Lombok
East Lombok
North Lombok
The island is surrounded by some small islands called Gili Islands. Those islands have become the main tourist destinations, especially Gili Trawangan, Gili Meno, and Gili Air on North Lombok Regency.
Accommodations & Restaurants
Accommodation and restaurants in Lombok have spread around, especially in the main tourist destinations such as Senggigi, Kuta, and Mataram.
Accommodations range from backpackers to the 5 stars hotel. Restaurants and nightlife are also available on the island. Most are centered in Senggigi, the West part of Lombok.
To book accommodation on Lombok island, you can visit some recommended online bookings like Agoda.com or Booking.com.
Lombok Island Culture and Tourism
The main tribe on Lombok island is Suku Sasak or Sasak Tribe. Part of the culture is influenced by Balinese culture. This is due to the previous story of West Lombok which was under the control of the Balinese Kingdom Anak Agung Gede.
In fact, Lombok has its own culture and tradition. One of the most popular shows on the island is Tarian Peresehan or Stick Fighting between two men. Another interesting thing to see in Lombok culture is Gendang Beleg or Drum with the Sasaknese dance.
Lombok has a wide range of tourist destinations. There are some beautiful places to visit such as Kuta Beach and Merese Hill. You can also do mount Rinjani volcano trekking on the island.
As a trusted agency, we provide some great tours, trekking packages, and diving. To view details, you can reserve online through the search box. You can also select our Lombok tour packages and prices.
We also provide a tour to Komodo island from Lombok which is scheduled 3 times a week. This live board program is 4 days and 3 nights tour from Lombok. You can start sailing from Bangsal or East Lombok.