10 Best Komodo Tour Packages
---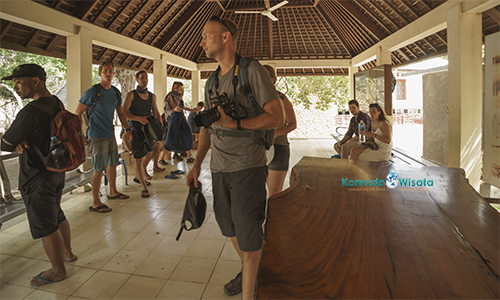 Select 10 best Komodo tour packages for a great traveling to Komodo island and beyond. Visit the island of the UNESCO World Heritage site and the home of the world's largest lizard Komodo Dragons. On the Komodo tour, you will also enjoy the stunning landscape and underwater world. Our professional Komodo island tours Guide will lead you to the destination.
Komodo Wisata Tour selects the all best Komodo tours to combine with the great local services. We really care about the safety trip, especially the Komodo trip and beyond. The sea on Komodo is the type of a strong current, therefore we only select the international standards safety boat.
The boat tours are most phinisi standard to the luxury boat, we also provide the high speedboat. For your convenience and safety reason, please read the boat preview on each tour package. We want to make your Komodo trip become a memorable trip to your life.
The 10 best Komodo Tour Packages:
Komodo Tour 3 Days 2 Night.
Day Tour to Rinca Island.
Komodo Explore 2 Days 1 Night.
One Day Komodo Tour with Speedboat.
4 Days 3 Night Komodo National Park Tour.
Komodo Island Trip from Lombok 4 Days 3 Night.
5 Days Kelimutu Lake and Komodo National Park Tour.
Wae Rebo Soft Trekking.
2 Night 3 Days Diving and Dragon Adventure.
6 Days Bali Komodo Flores Explore.
There are also some Flores tour packages which are recommended an itinerary for your great holiday. To book your Flores tour, you can go to the search box. Read the details tour program and book for it.
Komodo island tours are the greatest itineraries that we offer. Visit Komodo National Park is one of the great things for your holiday in Flores Island.
Komodo tour package from Labuan Bajo
Our best seller program 3 Days 2 Night live board starts from Labuan Bajo. We will do a free hotel pick up from the Airport, your accommodation in Labuan Bajo. This tour is much serving in a private way with the AC cabin boat.
Our combination tour packages such as 6 Days Bali Komodo Flores Explore is a recommended itinerary. This itinerary is a special designed if you love adventure. The tour starts from Bali or Labuan Bajo.
With the experience over 10 years, our professional tour guide to Komodo, Flores, and Sumba are ready to serve you.
Full Day Tour to Komodo National Park
As the recommended tour Agency, we offer a variety of tour arrangements. Our tour packages are suitable for all occasions.
The full-day tour is designed for a shorter vacation. If you have only shorter times, but wondering to see the Komodo Dragons, then you need to book it.
Here are most places to visit on full day tour packages:
Padar island
Komodo Island
Pink beach
Manta point
You can also request the other places close to the destination we listed, such as Taka Makasar. Otherwise, you can follow the tour arrangement we provide.