Volcano Hiking
---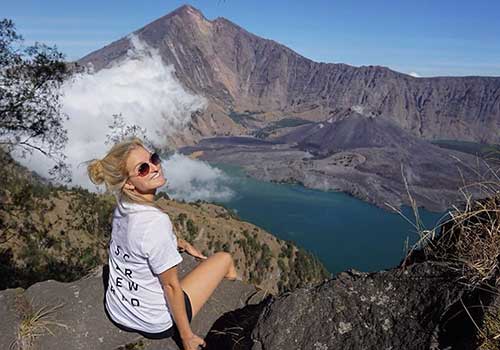 Volcano hiking is one of the best holiday activities to do. At Komodo Wisata tours, you will find many varieties of trekking packages.
Indonesia has around 130 volcanic mountains with 76 volcanoes has erupted at least 1,171 times. The most active volcano mountains are Mount Kelut and Merapi on Java Island.
Among Bali Nusa Tenggara province, there are a couple of volcanic mountains. On Bali, there is mount Agung volcano mountain which is last erupted in 2017. And there is mount Rinjani volcano on Lombok Island. On Flores Island, there are Kelimutu volcano and Inne Rie which has a medium trek.
For those who want to do volcano trekking, Lombok and Bali are the best recommendations to do it. Otherwise, if you are looking for a medium trek, Kelimutu volcano on Flores island is the best choice. Rinjani mountain with 3.726 meters from sea level has been one of the favorite treks.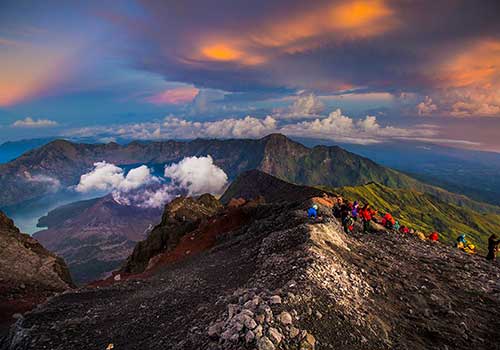 Best Time to do Volcano Hiking
Indonesia has two seasons every year, dry season and rainy season. The dry season is coming from April to September, while the rainy season is coming from October to March.
During the rainy season, all volcano treks are close. So if you want to do volcano trekking, the best time is during the dry season. You can do it between April to September.
Kelimutu volcano is possible to do the trek at any season as it is an easy level trek to do. You can spend approximately 45 minutes getting to the top. But probably most areas are covered by clouds during the rainy season.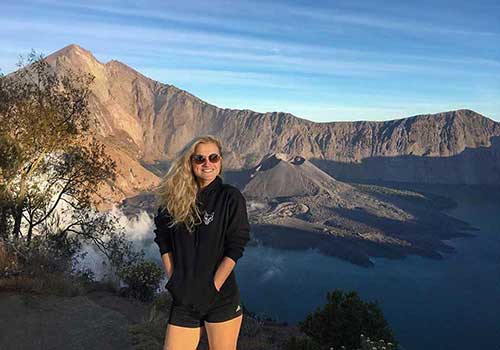 Recommended Trekking Packages
Komodo Wiata has selected all the best trekking packages for your best travel experience. We accommodate all types of trekking tours on Bali, Lombok, and Flores island.
Below are the recommended volcano trekking packages to book:
3 days and 2 nights Rinjani volcano trekking in Lombok. This package is based on private service. You will have full services including accommodation before you do a volcano trekking.
2 days and 1 night Rinjani trekking tour. The trekking package is based on private service with a minimum of two participants. You will also visit some waterfalls nearby before the trek.
Kelimutu National Park volcano trek in Flores island. The trek will also include visits to some places in Moni and Bajawa. The trekking tour is based on private service.
4 days and 3 nights Rinjani trekking package. The trekking tour is based on private service with a minimum participant is 2 people. You will have full-service including hotel transfers and one-night accommodation before hiking.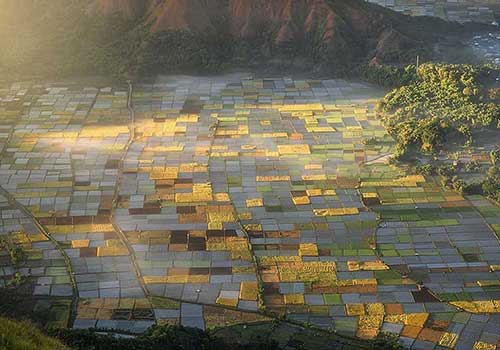 For more details of arrangements and prices, you can go to page volcano trekking packages. There are many varieties of arrangements that suit all travel styles. Enjoy also the best volcano trekking prices with a professional tour guide.
These volcano hiking packages are also combined with some tour packages. You can book combination trekking packages with Komodo and Flores tours. If you find any problem with the combination arrangements, you may contact our team.