Spotting Komodo Dragon
---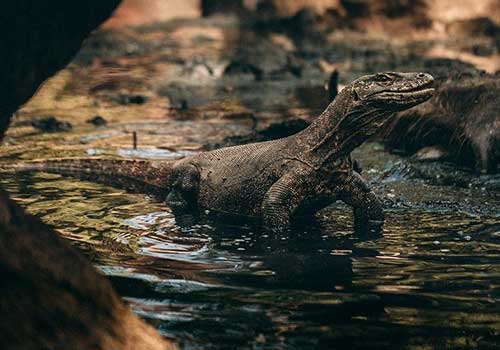 Spotting Komodo Dragon is the main attraction while visiting Komodo National Park. You do not have to miss seeing these world largest lizards which are only found in this National Park.
On Komodo National Park, there are inhabitants of over 2000 Komodo Dragons. They are wild and dangerous. Besides the Komodo Dragons, you will also find other wildlife. Deer, birds, snakes, and buffalo are found in the park.
Most of the Komodo Dragons are inhabitants of two islands, Rinca and Komodo Island. While small numerous can find on Motang island. Join a group tour Komodo will allow you to explore the islands where Komodo are inhabitants.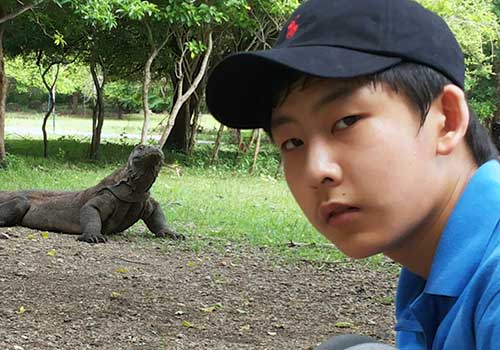 What to prepare when spotting Komodo Dragon?
Spotting Komodo can be a hard thing. This is due to these lizards being wildlife and dangerous. When you plan to visit the park, all you need to do is prepare yourself physically and mentally.
The following are tips when you do a Komodo adventure:
Prepare yourself physically, you have to be fit. Do not do a Komodo trip if you are sick, have a problem with your back shoulder, heart attack.
Wear a hat, sunglasses, and sun cream. Bring your camera or handphone with you to take pictures.
Komodo Island is very dry, do not smoke during the trip on the island.
Women on their period are not allowed to visit. Komodo can smell blood and recognized it as their prey.
Never try to go alone. You can not spot Komodo alone, you need to go with at least two participants. You also need a ranger to keep after you during spot the Komodo.
Keep quiet during the trek, do not scream. And watch out, baby Komodo are sometimes on the tree.
Never leave trash on the island, keep the island clean
Keep your distance from Komodo once you found them, never try to go so close. Ask your range if you need something.
These are the best tips and things to prepare for your best Komodo adventure tour package. If you have a problem, contact our support team through the contact list on this website.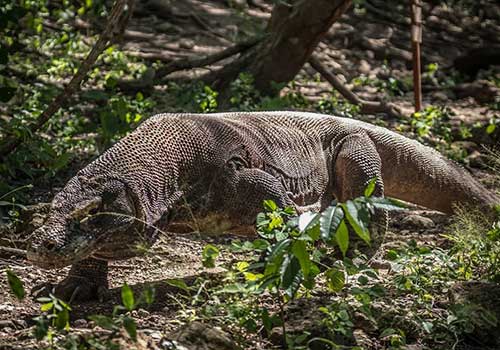 Where is the best place to start Komodo Adventure?
Spotting Komodo is one of the best activities once you do a Komodo boat trip. This activity will go with others such as snorkeling, hiking for spectacular views, and enjoying beautiful beaches. You will enjoy more places in one trip arrangement.
The most recommended place to start your Komodo adventure is Labuan Bajo. Labuan Bajo is a close place to Komodo National Park, it is the main gateway to start your Komodo tour. However, you can also start your Komodo exploration from Bali and Lombok.
The way to do it is by renting a boat tour, choosing to go one day or overnight tour. You can start your Komodo trip in the morning or mid-day from Labuan Bajo. And you will explore Komodo island and other beautiful destinations.
Most travelers spend 1 to 2 hours spotting the Komodo, depending on your choice. There will be a short trek, medium, and longest trek. The short trek will be spent 1 hour, the medium trek is 1 1/2 hours, and the long trek is 2 hours.