Bajawa Flores East Nusa Tenggara
---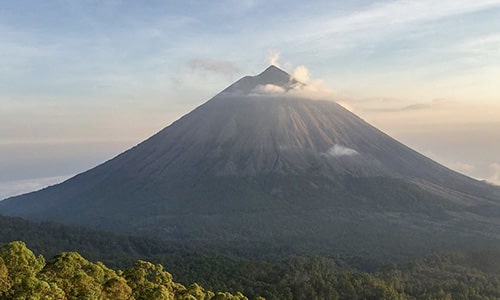 Bajawa Flores East Nusa Tenggara Indonesia is the capital city of the Ngada Regency. It is one of the mid-size towns in Floes Island Indonesia. It is also the recommended place to visit during the Flores explore.
Fremed by the mountain, Bajawa is laid back and a peaceful Catholic hill town. The town is 1100m above sea level, it is the central trade of Ngada people. It is a great place to explore some of the interesting places around.
The town is one of the Flores tourist destinations, there are a lot of places you can visit around. At Komodo Wisata, you can join the Flores tour packages that most include a visit to Bajawa. You need to arrange the Flores tour in advance to get a space for the tours.
Getting There
Bajawa is a popular tourist destination among the other places in Flores Island. It keeps you a few authentic places to visit. Bajawa can access by Air and Bus. Here is the best transport to get to Bajawa:
The city has an Airport, so you can get a flight from Labuan Bajo, Denpasar, and Kupang. They operate daily.
Bus from Labuan Bajo, Ende, and Ruteng. Bajawa is a popular stop for overland busses from Labuan Bajo and Ruteng. It takes approximately 10 hours to get there.
Things to Do in Bajawa Flores East Nusa Tenggara
The town Bajawa Flores East Nusa Tenggara Indonesia is located on the central Flores. It is popular with a lot of interesting places such as Gunung Inerie ( Inerie Mountain). There are also the other places you can see during your visit to the town.
Here are things you can do in Bajawa:
Visit Bena Village is considered the classic example of Ngada. It is laid down in the shadow of Mount Inerie. This is the main reason for most travelers to visit Bajawa.
So'a Hotspring or Manggeruda Hotspring. It stays outside of Bajawa city, this hot spring is the most famous to visit. The hot spring combine with cold water makes this hot spring become great.
Hiking to Inerie Mountain (Gunung Inerie). It is the highest mountain in Flores with heigh 2.245m from sea level. Enjoy the spectacular view from the summit.
Accommodation and Restaurants
Accommodations and the Restaurants are spread around the city. The accommodations are budgeting from backpackers to the mid-range. There are none of the 5-star hotels in the city. If you looking for the best view, hotel Edelweiss is the best recommendation.
There are some accommodations around the city, hotel Happy Happy is also the best choice. The hotel also offers a magnificent breakfast. For more accommodations in Bajawa, you can go to Agoda.com.
Restaurants in Bajawa offers Indonesian and Western cuisine. You can find in the city such as Credo Cafe' and many more. For the best dining restaurants, you can find then at near Hotel Edelweiss.