About Us
---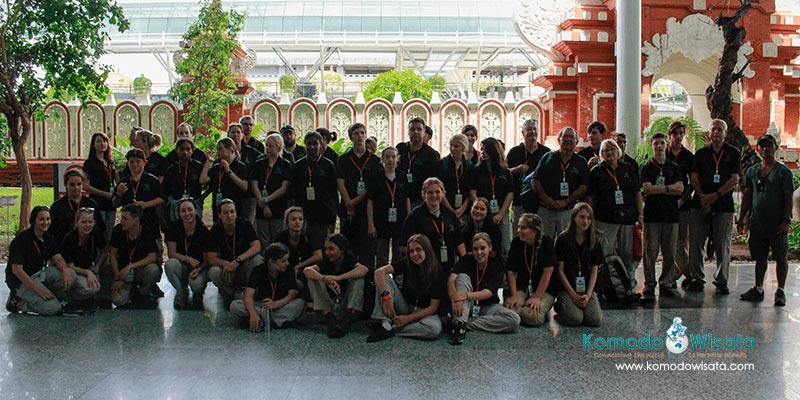 Welcome to the legitimate online travel company, Komodo Wisata Tours & Travel. We are happy to let you know more about us, our story, our experience, and the way we set up this company.
The Komodo Wisata Tours & Travel was established in 2012 by a married couple who originated from Manggarai, Indonesia. We decided to start running this company after a couple of years married. All of the work were done offline since that time.
With 10 years of experience in tourism, we believe that we can bring you to the highest holiday expectations. It is our pleasure to show you something amazing about Indonesia, especially the Eastern part.
In early 2014, we decided to set up a new better way to reach our clients. Our goal is to proudly present our unique booking platform. We want to give high-quality service to all the customers who join us. This booking platform helps us much with our work. We were the leading online booking engine in the area since then.
What Do We Offer To You?
Komodo Wisata Tours are focusing on arranging the activities in Flores, Sumba, and Komodo National Park. besides that, we also arrange holiday activities in Bali, Lombok, and other top Indonesian tourist destinations.
We offer top selections for holiday activities with high-quality services. Our activities to offer are tours, trekking, diving, and adventures. The special tour activities are Komodo Island Tours, Flores Island Tours, and Sumba Island Tours. Komodo dive packages are also our best holiday activities to offer. For more activities, follow the link here, booking can go through the search box.
The islands like Flores, Sumba, and Alor offer amazing nature and cultures. While Komodo National Park is the place where you can find the World's largest lizard, Komodo Dragons. Apart from the Komodo Dragons, the park also offers a stunning landscape and world-class underwater marine life.
Our team at Komodo Wisata are experienced and experts in the tourism business since 2005. Engine booking will help you find the best activities to do. This booking system is supported by a wide range of top activities from most tourist destinations in Indonesia.
What are we Responsible for?
You are our priority concern while using our services. We will totally give you the best services as per the itinerary you book.
We are also responsible for all the quality of transportation that you use during the activities. All the transportations seen in the pictures are the same as what you will use for. We will make sure you are comfortable and satisfied using the services.
Komodo Wisata put ourselves ahead of safety issues. We only work with reputable and top-rated boat tour companies for Komodo tours. We have selected all international standard safety boats and will bring them here for you.
For more about our limitations and responsibilities, please visit our terms page. If you have any questions, go to our most common F. A. Q page.
Booking & Customer Support
We provide instant booking confirmation and an electronic voucher with secure checkout. You can easily find your travel destinations and holiday activities in just a few steps. We also provide an international secure payment gateway, Paypal.
For online bookings, you can go to the search box on the home page. You can also contact us by sending an email. Our customer support is online 24 hours, guaranteed fast response and reliability, experience in tourism, and great product knowledge.
Company Legality
Komodo Wisata Tours & Travel is licensed under CV. Komodo Wisata Tours & Travel. We have been permitted by the Indonesian Integrated License Service to run the activity in Tourism all over Indonesia.
Company Registared:
Trade Name: Komodo Wisata
Registared Name: CV.Komodo Wisata Tours & Travel
Office: Lingkar Harmony Residence Blok F9 Mataram,
West Nusa Tenggara-Indonesia
Call/WA: +6285102666556
Email: reservation@komodowisata.com