Things you should bring on Komodo Tours
---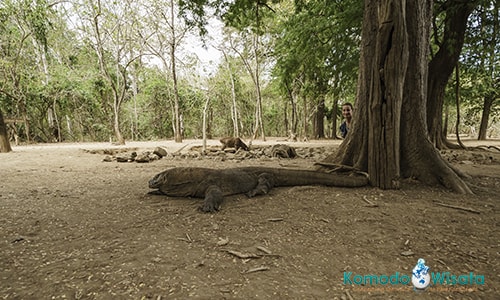 On Komodo tour package, most you will do are hiking, underwater life, beach activity. So you have to prepare well your physical condition. There are things you should bring on Komodo tours such as the following listed:
Hiking shoes
Snorkel gears
Casual wear or you can also wear tactical long pant.
Lotions
Towels
Sunglasses
Stick if it is possible.
Head Light
Flippers
Some Cash
On Komodo island, you will find some Warung, provide soft drinks, snacks, waters, and local foods. There is no ATM on the island, so that is why you are recommended to bring some cash. You can have lunch on some local warung on your day tour to Komodo island from Labuan Bajo.
Avoid Things to Bring
The Komodo National Park is a world heritage site. It has to be protected by anyone who visits the National Park. Most islands on Komodo National Park are savanna and dry. So you are not permitted to smoke on the islands. What you don't have to bring on your tour are:
Gun or similar
Alcoholic
Narcotic
Fire
Etc
As one of the main tourist destination in Indonesia, Komodo National Park is under the control of the central government. So, in general, all the objects are under responsible of Central Government. And they are leading by the regional tourism department of Government in East Nusa Tenggara.
The easiest way to book your trip to Komodo National Park is through a reputable online booking agency.
Recommended Tour Packages Price
Check out for a great and recommended tour packages to Komodo National Park online with us. We are the only great online booking agency, trusted for a great Komodo island tour from Labuan Bajo, Bali and Lombok.
Our individually designed tour packages to Flores and Sumba island are the greatest options for travelers.
Take a great tour operator to minimize your cost for a tour to Komodo from Labuan Bajo. Not all agency responsible and give a great idea of tour packages to Komodo suit to you our budget.