Lombok
---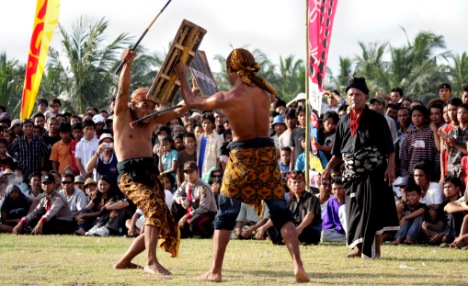 Lombok is an island that is part of Indonesia which is located in West Nusa Tenggara (NTB), the capital of Mataram, which consists of 4 districts they are West Lombok, Central Lombok, East Lombok and North Lombok. Lombok island itself is surrounded by small islands locally called Gili. Lombok consists of upland forest that is largely undeveloped. while the low-lying island of Lombok has been cultivated in this case, it can be seen from different types of plants such as rice planting, soybeans, coffee, tobacco, cotton, cinnamon, cacao, cloves, cassava, corn, coconuts, copra and vanilla and so on.
Based on culturally and linguistically there is a close relationship between population Sasak (Lombok) with the Balinese, but unlike Bali's majority population, the majority of the population of this island is Muslim, capsicum also known as the island of a thousand mosques, Islamic traditions and holidays influence the daily activities days on this island.
Lombok has its own traditional and a unique culture which shown on the special ceremony like Peresehan (traditional attraction) which become the most popular show and combine with Gendag Belek(Marching Band) which is shown on the wedding ceremony.