Alor Island
---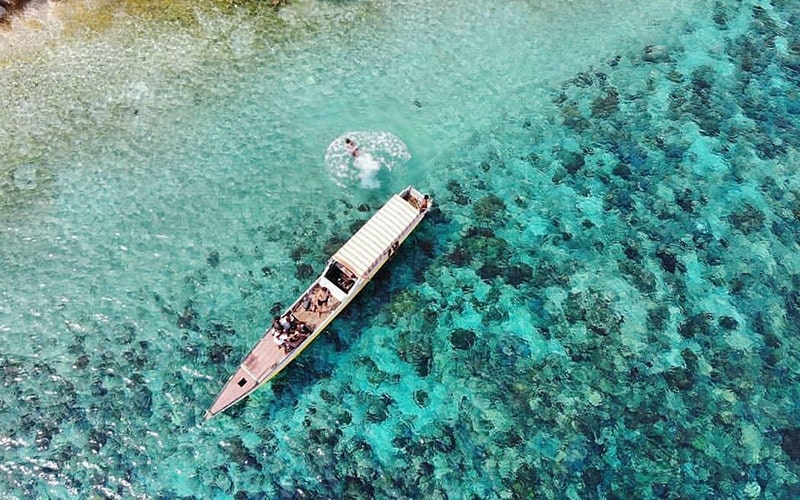 Alor is an island located in the Eastern tip of Nusa Tenggara. The island is bordered by the Flores Sea and the Banda sea on North and Ombai strait to the South.
Alor island is under Alor regency. And the capital city of Alor is Kalabahi. This is one of the main and the big city on the island.
According to the census populations in 2010, there is 190.000 population living on the island.
Getting to Alor Island
There is two option of getting to Alor island from Bali or Jakarta:
Take a flight from Denpasar or Jakarta to Mali Airport in Alor, or Flight to Kupang, and then getting on the flight from Kupang to Alor.
Get on the PELNI, Indonesian big ship.
The Tourism
Alor is known as one of the beautiful tourist destinations in East Indonesia. There are some beautiful places to visit:
Kepa island is an island which is located about 10 minutes from Alor. It is a beautiful white sandy beach island. The best things to do here are snorkeling and diving. There is also some accommodation on this tinny island.
Ternate island one of the most natural islands in Alor. You will find a perfect corals reef, white sandy beaches, and crystal clear water. Very recommended for snorkeling.
Mataru Waterfall is located in Taman Mataru village Alor.
Pulau Rusa/ Rusa island is located in Puntaru village. Here you will find the inhabitant of deers.
There are still many more tourist objects in Alor. We will love to show you more about Alor and beyond.
Alor island is also well known as one of the best dive spots in Indonesia. It looks untouched corals and beautiful underwater life.
Tour Packages To Alor
As one of the reliable tour company, we love to share and arrange you the best tour packages to Alor island. You can book the tour packages to Alor through the search box.
The tour package is accommodated to all the travelers budget. Choose the traveling date you want and let us arrange the trip.
Some of the tour package to Alor combine with Flores tour. It departs from Labuan Bajo in the West Manggarai.