Alor Island
---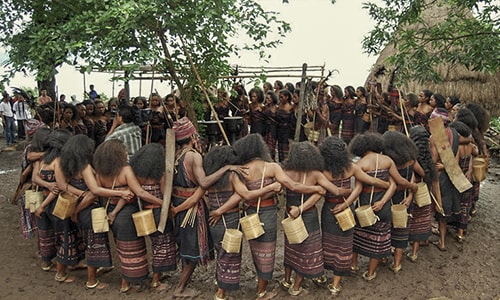 Alor is an island located in the Eastern tip of Nusa Tenggara. The island is bordered by the Flores Sea and the Banda sea on North and Ombai strait to the South.
Alor island is under Alor regency. And the capital city of Alor is Kalabahi. This is one of the main and the big city on the island.
According to the census populations in 2010, there is 190.000 population living on the island.
Getting to Alor Island
There is two option of getting to Alor island from Bali or Jakarta:
Take a flight from Denpasar or Jakarta to Mali Airport in Alor, or Flight to Kupang, and then getting on the flight from Kupang to Alor.
Get on the PELNI, Indonesian big ship.
The Tourism
Alor is known as one of the beautiful tourist destinations in East Indonesia. There are some beautiful places to visit: