Komodo Island, Home of Komodo Dragons
---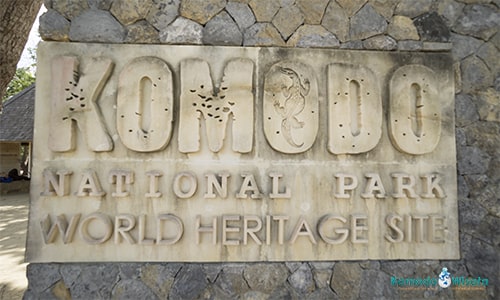 Komodo island is located on the West Manggarai Regency, Indonesia. The island is recognized as the original habitat for Komodo Dragons. There are over 1000 species of Komodo Dragons.
Komodo Dragons are the world's largest lizards. They are only found in Komodo National Park, Indonesia. In 1991, UNESCO was declared Komodo Island as the UNESCO World Heritage Site.
There are two islands where the most Komodo dragons are living; Rinca and Komodo Island. The rest can be found on Motang Island. According to the report in 2019, there is a total of 3.022 species of Komodo in Komodo National Park.
The island also keeps the exotic of Flora and beautiful beaches. The pink sand beach is one of the beautiful beaches in the north of the island. It is famous for its pink-colored sand and is best for snorkeling and sunbathing.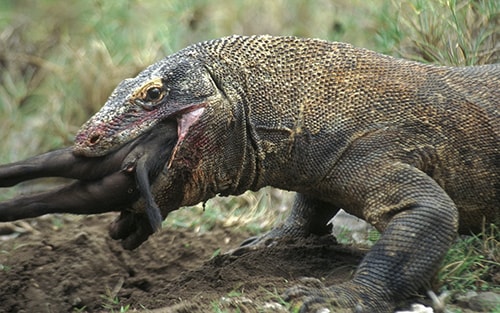 Getting to Komodo Island
The island is accessible by boat from Labuan Bajo. Labuan Bajo is the main gateway to enter Komodo National Park. You need to book a flight from Bali or Jakarta to Labuan Bajo. There will be daily flights departing from Bali.
Tourist boats, speed boats, or live boards are available in Labuan Bajo. They offer a daily departure from 06.00 to 09.30 am. There is probably a later boat at 12.00, depending on your request. For more details, you can visit our Komodo Yacht Charters page.
Another option to get to Komodo island is to book a live board package from Bali or Lombok. These may be spent more days visiting some other islands around Lombok and Sumbawa. Most of the live boards from Bali or Lombok are scheduled 2 or 3 times a week. It depends on the season and the number of participants.
The Population on the Island
There is a village on the island named after its island Kampung Komodo or Komodo village. There are 1.764 inhabitants living on the island.
The origin tribe of Komodo village is Komodo Tribe, but they have no longer existed since around 1980. At the moment there are 2 tribes living on the island; Bugis and Bima.
Accommodation and Restaurant
At the moment there is no accommodation or restaurant on the island. There are only villagers' houses on the island. Villagers' houses are mostly stories due to avoid the Komodo Dragon attack.
When you do the Komodo tour package such as liveaboard, you will overnight on the boat. So all the boat tours provide rooms with AC and Non AC.