Padar Island
---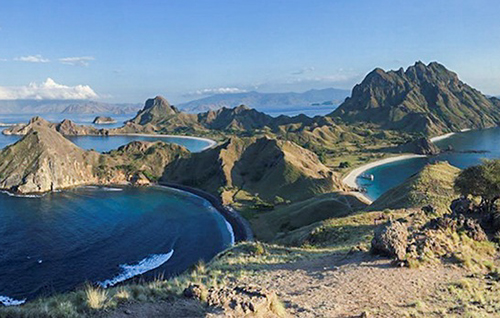 Padar Island is located in West Flores, East Nusa Tenggara, Indonesia. Under the administration of West Manggarai Regency, this beautiful small island is staying between Komodo Island and Rinca Island.
On Padar Island, the giant lizard called Komodo Dragon is almost not found here, they are extinct here. So what you will see and do here are, having sunset, snorkeling and it is the possibility to do dive here. The white sandy beach makes it more beautiful for your spending holiday here.
Some of the boat trips from Labuan Bajo or from Lombok and Bali are common overnight here and start the trip again early in the morning to the other islands. If you love photography, you can do night shot here, it is a perfect spot for most photographer all around the world.
On Komodowisata Tours and Travel, you can book a tour to Padar Island which is set on tour packages to Komodo Island. We do offer tour packages which depart from Labuan Bajo, Bali or Lombok Island with the special offer for all type of tours to Komodo Island.
Padar Island is one of a listed destination on every traveler's book plan for Indonesia traveling destination. Plan your travel date and book the tour packages online with us, get our special rate for the tour to Padar Island.
The best way to book your Komodo Island Tours is going to our search box select the tour to Komodo Island, choose any of tour packages to Padar Island or Komodo Island. Recommended packages to Padar Island also shown on the search.