Ende Tribe Cultures
---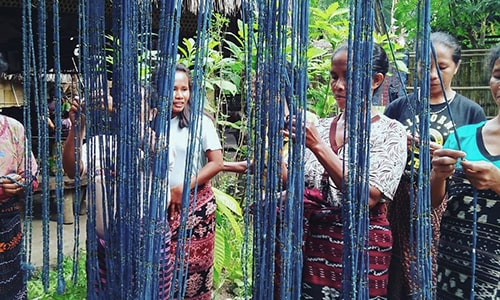 The Ende tribe culture is part of the culture which is lead the Ende ethnic, the central of Flores island. The origin of Ende tribe is now speared into 3 sub-districts:
Nanga Panda
Ende city
Ndona
Ende trib is staying between 2 tribes, Lio tribe in the Eastside and Negekeo on the Western part.
The natural environment of this tribe is mountains and squiggly hills. There is almost not found wetland, narrow plains are in the South.
There is only 5% of the area which potentially for rice field, it is rainfed rice fields. In the last develope, there is a plan to make dams for ricefield irrigation.
The Traditional Houses
The ancestors of Ende tribe built houses with their own traditional architectures and the cultural works at their era.
There are traditional houses made in the era such as Keda and Kanga. Tubu Musu is one of the ancestral heritage which is now still seen in Ende.
Here are some of the traditional houses in Ende:
Ranggase Village
Moni Village
Tenda Village
Wollojita village
NuaKota village
Saga village
Wollogai Village
There are still many more traditional villages in Ende which solid existence.
The Language in Ende Tribe Culture
Ende Regency has two ethnic groups, they are Ende ethnic and Lio ethnic. Both ethnic have a different dialect of each other.
The Ende tribe dialect call ata jao, while the Lio tribe dialect call ata ina. In addition, the daily spoke has also indigenous languages.
The expression of customary words is only used during the various customary event. As well as the traditional ritual and others even related to the tradition.
The Traditional Dance
The Ende tribe dance is shown to express the feeling through the order of motion in the rhythm of the music. Judging from the structure and shape. Here below are some of the traditional dance:
Toja is the group of the dancer who dances in a variety of music. It is common to show in the official ceremony.
Wanda dance is shown by personal or group dancer in their own style.
Wendo dance is the freestyle dance which is the main focus on the foot motion. The dance is equipped with Mbaku (shield) and Sau (sword). Mostly of dancers are men.
There are still many more dances you can find in Ende tribe culture. Through our Flores island tours, you will find more details about the Ende ethnic.