Things to do on Komodo Island Tours
---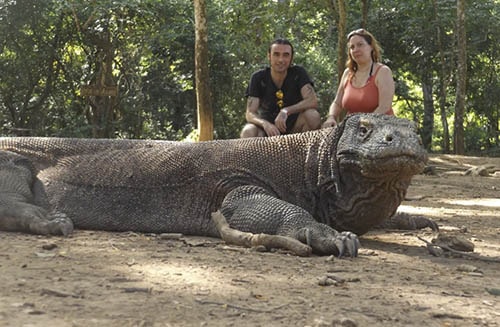 There are many things you can do and see during your Komodo island tour from Bali and Labuan Bajo. And the main purpose is hiking at Komodo island to find the giant lizard and take a picture with them. Here are things to do on Komodo island tours:
Treking on Komodo Island to find a giant lizard called Komodo, the island is dry and it is hot. Komodo Dragon is technically deadly to humans, but the guide holds a long stick to protect you.
Pink Beach is located on Komodo Island. Here you can swim, snorkeling, sunbathing and taking pictures.
Diving and snorkeling at Manta Point on Komodo island could be a great thing to do on your vacation.
Hiking on Padar island for a beautiful sunset, here you can take pictures.
See the bat flying at Kalong island at near Komodo Island
Snorkeling and diving on Kanawa Island or just hiking on the small beautiful hill.
Kelor island is also the best spot for snorkeling and diving. Hiking and enjoy the beautiful landscape of the hill and take pictures.
Hiking on Rinca island to find other giant lizards.
Visit Traditional houses of Manggarai in Wae Rebo.
Visit Cunca Wulang waterfall, having shower and pictures.
Sunset at Bukit Sivia Labuan Bajo.
Visit Kelimutu, the three colored lakes in East Flores.
There are so many things you can do and are still not list here. See details on Komodo tour and travel packages for details things you will see and do during your vacation in Komodo and Flores. And check out for 10 best Komodo island tours for your best trip to Komodo Island.