10 best things to do on your vacation in Labuan Bajo
---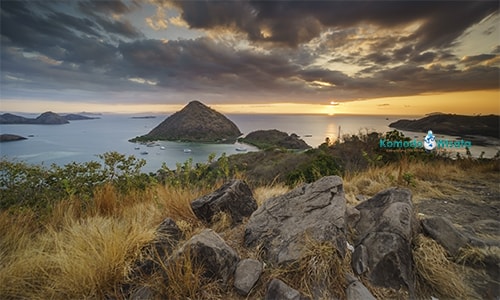 Labuan Bajo offers something different from other cities in Flores. This city is used to be the fishing town. Now Labuan Bajo is one of the travel destinations you have to visit. Check details of the activity when you do a tour to Labuan Bajo from Bali, Jakarta, and Lombok.
Here are 10 best things you can do on your vacation in Labuan Bajo. See details and pick up one of your best from the following activity:
Visit Liang Ndara Village. This is a cultural village which consists of 3 villages such as Melo Village, Mamis, and Cecer Village. The most popular culture shown here are Caci Dance and Teti Alu. It is just about 45 minutes to 1 hour from Labuan Bajo.
Visit Batu Cermin Cave or Mirror cave. This Mirror cave is located in Batu Cermin Village, Labuan Bajo - West Manggara. It is about 30 minutes from Labuan Bajo.
Visit Cunca Wulang Canyon. Located about 30 minutes from Labuan Bajo, Cunca Wulang offer a spectacular outdoor activity. Here you can swim and jump. On the way to Cunca Wulang Canyon, you will see an amazing rice field and tropical rainforest.
Goa Rangko or Rangko Cave. Goa Rangko is located on the Rangko village, it stays close to Batu Cermin, but you need to get on the boat as it stays on another island called Boleng. It is about 45 minutes from Labuan Bajo.
Having sunset at Bukit Silvia. The best spot for having sunset in Labuan Bajo. It is about 15 to 20 minutes from the city.
Having sunset and Nightlife at Paradise Bar, just 10 minutes from the city. It is a beachfront Bar which offers a stunning sunset.
Sunbathing at Patai Pede. This is the only beautiful beach in Labuan Bajo open for public, you may have a day relax here.
Visit Cunca Rami Waterfall. Need to have a quite strong physically as you will do walk for 20 minutes from the parking area. The Waterfall is located 25km from Labuan Bajo. You can get on a motorbike or joint our day tour to Cunca Rami Waterfall Tour.
Taste Local foods or seafood at Kampung Ujung. This is the only place where you can find fresh local food and seafood in Labuan Bajo.
Take a tour to Komodo island and beyond, choose one day tour or liveaboard, all you can do.
Komodo Island Diving
We also offer some of the diving packages to Komodo island and beyond which is maybe you can consider. We work with reputable dive operator in Labuan Bajo or Lombok.
Most of Dive Operators are offer liveaboard diving packages. They are including gears, rooms, meals and dive master or instructor, boat trip, etc. Check out diving in Komodo National Park for price details and dive spots.