10 Tips For Visiting Komodo Dragons
---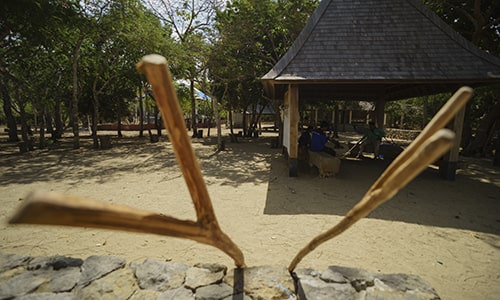 Find out more about 10 tips for visiting Komodo Dragons on Travel Tips. This is suggesting things before you do travel to Komodo island. They might be useful for your trips. Otherwise, your travel guide is also let you know during the Komodo tour.
Here are 10 tips for visiting Komodo Dragons:
Find a reliable Travel Agency to book your trip. Not all agencies provide a good service for you, always try to research before making a booking.
Find a good tour guide. A good guide is a very important thing when you do the trip. Make sure he knows everything you need and keep you all during the trip.
Never try to go alone. Komodo is wildlife and could attack you any time, make sure you go with the ranger.
Keep silent on the island of Dragon
Do not smoke on the island, because the island is very dry and easy to burn.
Keep after your self, check around. Komodo is sometimes on the tree
Report to the ranger if you have any problem for example if you have cut on your body, hands or foot.
The woman in their period is not recommended to see the dragons. The dragon can smell the blood from the distance 20km
Do not wear a red t-shirt or etc
Make sure you always with the ranger, never try to go separate from the group or ranger
One thing you should know that Komodo Dragons could run 20km/hour. When they coming to you, make a zigzag run instead of straight.
Best Start Point for Komodo Boat Tour
Komodo National Park is part of East Nusa Tenggara Province. It is located on the Western tip of Flores island. The administration of the Park is under control West Manggarai Regency, West Flores.
Labuan Bajo is the capital city of the West Manggarai Regency. It is a small town and the public ferries harbor. Here is the close place to reach Komodo National Park. So Labuan Bajo is the best starting point to do a Komodo boat tour. On the other hand, you can also do the Komodo tour from Lombok and Bali.