6 Days Bali Komodo Flores Explore
---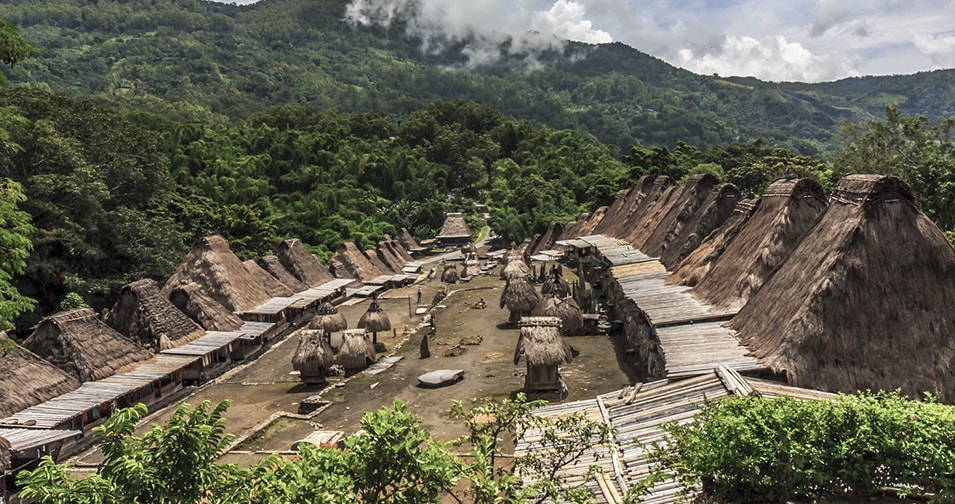 Tour Itinerary for 6 Days Bali Komodo Flores explore:
Day 1: Bali - Labuan Bajo - Rinca Island - Pink Beach - Padar Island.
Flight from Bali to Labuan Bajo and then we do pick up from Airport to the dock. First to visit is Rinca Island, what you will do here is:
Hiking on the island for 2 hours to see the Komodo Dragons.
Enjoy the beautiful landscape with the open sea view and small islands around.
After that visit Pink Beach on Komodo island. What you will do here are:
Swimming
Sunbathing
Enjoy the pink sandy beaches
Pictures
Next to visit is Padar Island, Padar Island offer the beautiful scenery with the sea view. What you will do on Padar Island are:
Hiking
Enjoy the spectacular sea view from the top of the island.
Having sunset
Pictures
You will overnight on the boat.
Day 2: Manta Point - Kanawa Island - Labuan Bajo
What you will visit on the second day of the tour is Manta Point. This is the best point for snorkeling activity. Things you can do here are:
Snorkeling on one of best underwater life on Komodo National Park.
Swimming
After that, you will visit Kanawa Island. This is a small island with its beautiful corals and white sandy beaches. What you will do here are:
Snorkeling and swimming
Relax on the beach
Enjoy the white sandy beaches and beautiful crystal clear water.
Next trip destination is Labuan Bajo. Labuan Bajo is a small fishing town located on West Manggarai. You will overnight here.
Day 3: Labuan Bajo - Wae Rebo
Depart from Labuan Bajo at 08.00 AM. First to visit is Wae Rebo village. See details for Wae Rebo Village in Manggarai - East Nusa Tenggara. What you will do and see are:
Hiking through the tropical forest to Wae Rebo village for about 3 1/2 hours.
Enjoy the village which is surrounded by forest.
Enjoy the beautiful morning in the village.
The village chief will explain about the Wae Rebo village story.
Overnight on one of the shared Mbaru Niang or one of the traditional houses.
Day 4: Wae Rebo - Cancar Spider Rice Field - Ruteng
You will depart from Wae Rebo at 07.30 AM. First to visit is Spider Rice Field in Cancar. What you will expect to do is:
See the beautiful form of spider rice field
Taking pictures
Walk through the rice field
After that, you will continue to Ruteng. Visit Ruteng Pu'u, another traditional Manggarai Houses. You will overnight in Ruteng.
Day 5: Ruteng - Rana Mese Lake - Bena Village - Ende
Depart from Ruteng at 07.30 AM. First to visit is Rana Mese Lake. Rana Mese is located about 30 minutes from Ruteng.
Enjoy the view of the lake which is surrounded by rainforest.
set your pictures here.
After that continue to Bena Village. Take about 4 hours to get there. Bena village is the traditional houses of Bajawa in the mid of Flores island.
After visiting the village, you will continue to Ende, overnight in Ende.
Day 5: Ende - Kelimutu Lake - Labuan Bajo
About 04.00 AM, you will leave the hotel. First to visit is Kelimutu Lake. What you will expect to do is:
Hiking at Mount Kelimutu
Having sunrise
Pictures
After that, continue to Labuan Bajo.
Day 6: Labuan Bajo - Bali
We will pick up from your hotel in Labuan Bajo and the drive to Airport. And then fly to back to Bali.
Included
AC Private Boat
Meals during the trip to Komodo National Park
A night stay in Wae Rebo village
English Speaking Guide
AC private car
Entrance Fee
Ranger
Excluded
Personal expenses
Accommodations in Labuan Bajo, Ruteng and Ende
Tips for guide
Insurance