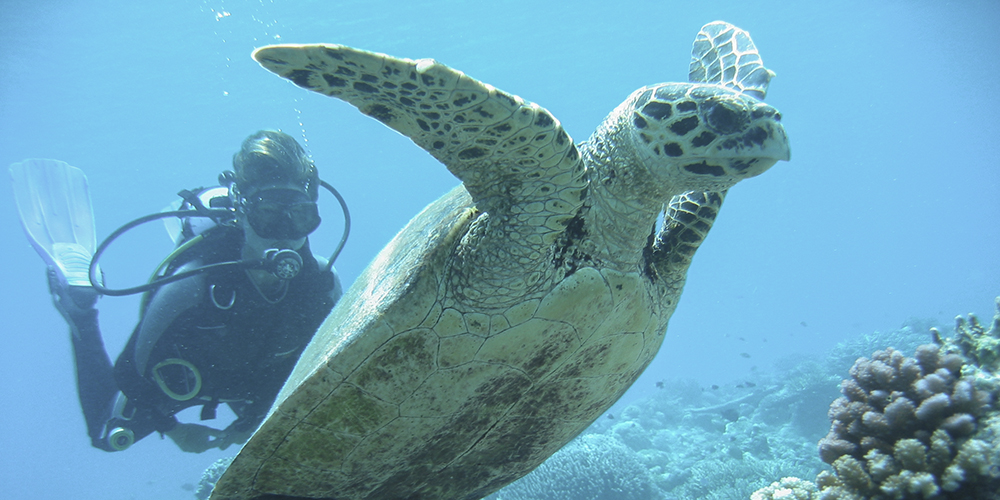 Gili Islands
Gili Islands consist of 3 tiny islands located on the North Lombok Regency. The islands, Gili Trawangan, Gili Meno, and Gili Air are offer the beautiful underwater life, white sandy beaches, and crystal clear water. Also the best spot to have sunset, especially on Gili Trawangan.
3 Days Gili Islands Dive Package
3 days Gili islands dive package, Bali hotel transfers, return fast boat tickets between Bali and Gili Islands, and 2 fun dives on Gili Islands
Full Day Gili Islands Fun Diving
Full Day Gili Islands Fun Diving Package offers 2 dives to the recommended dive sites on Gili Islands such as shark point, manta point, and many more
Advanced Open Water Course
The Advanced Open Water Course intended to improve your skill to be a professional diver, you will do underwater navigation and many more
Scuba Diver Course
A two day course, essentially half of the full Open Water Diver course, Max dive depth 12 meters.
Introductory Diving
Introductory Diving is designed for who has never experienced a Scuba Diving before. You will do theory, pool session and 1 dive in the sea.