Pink Beach
---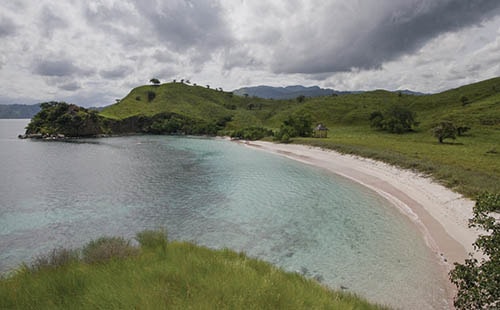 Pink Beach which is located on Komodo Island is one of the most visited destinations on Komodo Island Tours, the beautiful white sandy beach combines with colored sand (red and pink) make it become one of the iconic beaches on Komodo Island. This could be the reason that this beautiful beach has to be listed on every traveler's plan around the world.
Getting to Pink Beach
The only way to reach Pink Beach on Komodo Island is taking the tour package to Komodo Island from Bali, Lombok and Labuan Bajo. If you are in Bali, you can take a flight in the morning around 07.00 AM if you hoping to start the tour on the same day, but if you want to start Komodo tour on the next day, you can take the midday flight or afternoon flight from Bali and then stay a night in Labuan Bajo, next day you will start the tour. If you are in Lombok then there is boat trip sailing from Lombok 2 times in a week, see tour packages in Komodo Island for details tour itinerary.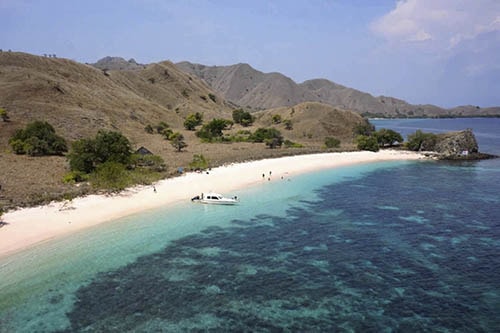 The option for Pink Beach tour can be arranged together on one package with Komodo island tour which offers multiple tour packages. And most of the packages are including the destination Pink Beach.
The best thing before you decided to visit Pink Beach on Komodo island is finding a good time between April to September every year, as these time of the year in Indonesia is the dry season, so you can visit Pink Beach during these time.