Moyo Island, Sumbawa West Nusa Tenggara
---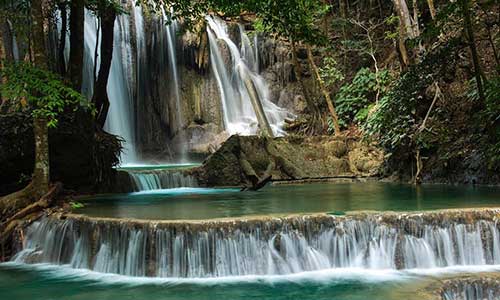 Moyo island is located on Sumbawa Island, West Nusa Tenggara Indonesia. It is one of the most famous islands for its nature, coral reefs, and waterfalls. This island is a very recommended place to visit. On Moyo, you can also find a variety of birds, deer, and wild boars.
Dive spots, beaches, and snorkeling areas are also found on the island. It is one of the most popular dive sites besides the Gili Islands in North Lombok. Some fishing spots are also popular with local fishermen.
Getting to Moyo Island
The best way to get to the island is from Lombok and Sumbawa Island. Getting on a boat trip is the best thing you can do. Below are some recommended ways to get to Moyo Island:
Book a boat trip from Lombok to Komodo Island or a Komodo boat trip from Labuan Bajo. The boat has a hop schedule to Moyo and visits some places on the island.
Flights from Bali, Lombok, and Jakarta to Sumba Island. And then getting on an outrigger boat from Airbari harbor in Northeast Sumbawa.
Ferry from Labuhan Lombok to Sumbawa and getting on a private car or Motorbike to Airbari harbor. And then crossing on a local boat to Moyo.
Best Activities on the Island
The island offers a lot of activities to do. The most recommended activities are underwater and island adventure. Below are activities you can do on the island:
Diving and snorkeling are the best activities you can do on the island. The island offers untouched coral reefs.
Island Adventures. Visit Mata Jitu waterfall, see wildlife such as deer, pigs, birds, and many more. Enjoy the tropical rain forest or you may also visit a salted lake in the middle of the island.
Note: For a Komodo boat trip from Lombok or Labuan Bajo, you will probably visit some selected places such as a waterfall.
Accommodations and Restaurants
There are accommodations that offer a variety of price ranges. From backpacks to the start, accommodations are available on the island. Below are some accommodations you may try to book:
Melo Moyo Seaside Resort. Prices range from IDR.200.000 per night
Sunset Moyo Bungalow, price range from IDR. 580.600 per night
Maryan Moyo Bungalow, prices range from IDR.600.000 per night
Moyo Beach Bungalow, prices range from IDR.600.000 per night
Amanwana Resort, prices range from IDR. 30.000.000++ per night
For more information about accommodation, visit agoda.com or booking.com. They will provide complete details of any accommodation on the island.
Restaurants are available within the accommodations and some are located near the accommodations. They provide local and western foods.